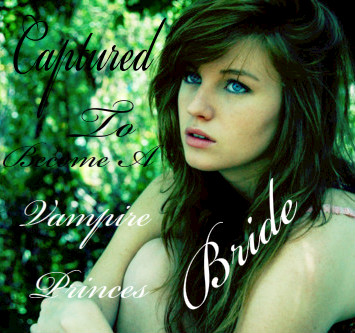 Captured to Become Vampire Prince's Bride is a title that would intrigue anyone and it did with me. Besides the fact that it's FREE! When I saw the title a lone I wanted to read it right away, but I was disappointed at how short it was even though it is a short story.
Arianne and her friend Selena find themselves in the park way after they should be. The park attendants are gone and there is no one around. Selena tells Arianne that they should head back since the park isn't safe at night, and she was right.
Sinister eyes watch the girls every move and when Arianne finally feels the danger, it is too late. Taken by two strange men what will happen to the girls? Will they survive or will they lose their lives?
This is a great short story by Jessica Martins, that can be expanded upon. I love the visuals that the writer uses to describe the sinister characters, and what happens to the two girls when everything goes wrong. The only problem I had with the story was some small mistake in grammar, but all in all a short story worth reading and hopefully that will be continued since it leaves you wondering, what happens next. Click on the link to get your free copy.
CAPTURED TO BE A VAMPIRE PRINCE'S BRIDE