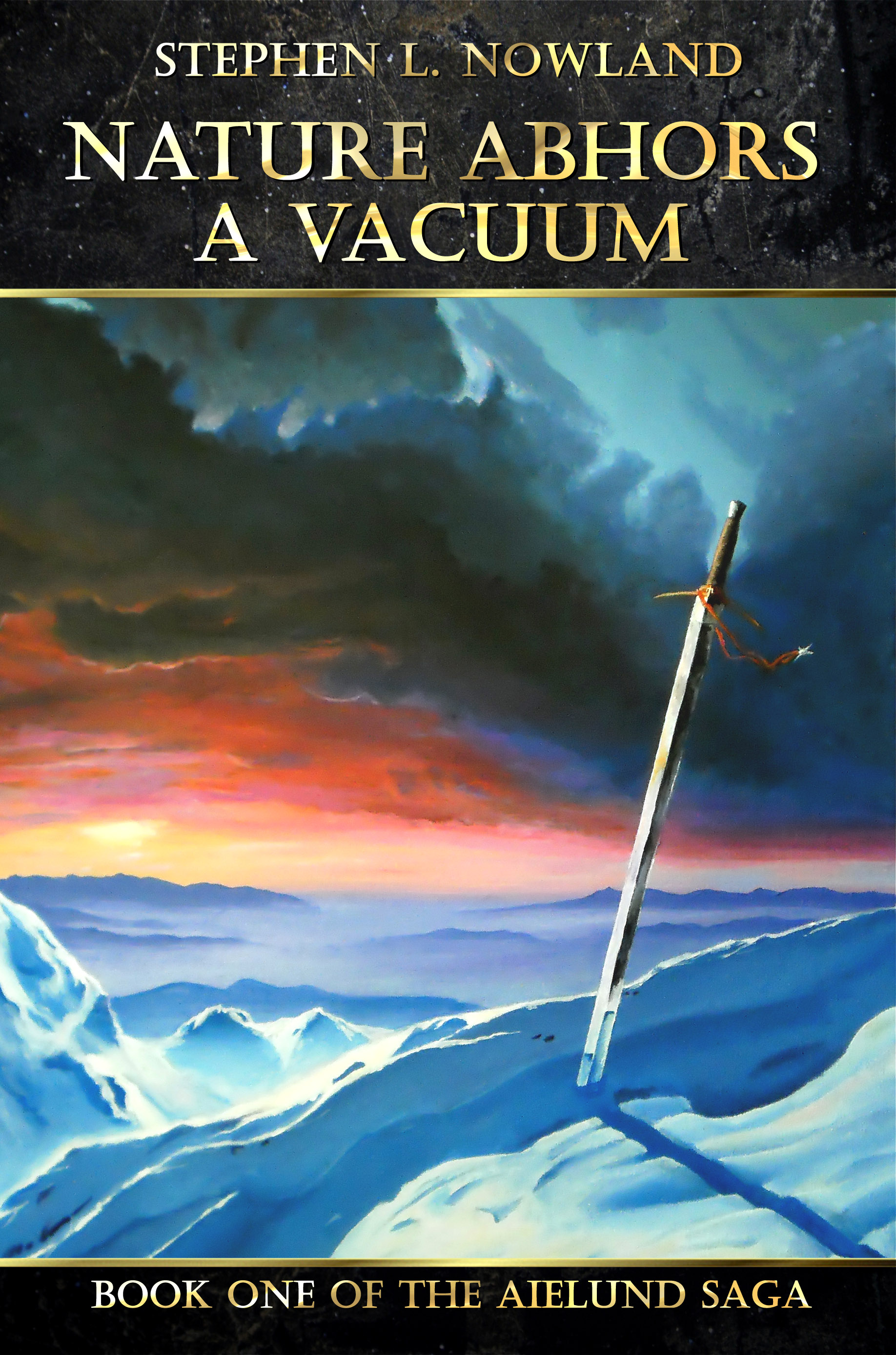 Looking for a long read then this is the series for you. Nature Abhors A Vacuum: Book One of The Aielund Saga.
Description:
For Aiden Wainwright, a short trip to the nearby town of Bracksford was supposed to be an opportunity for continuing his research into the arcane. But unfortunate circumstances see the town gates closed for weeks, and with supplies running low, Aiden finds himself thrust into the role of town saviour.
Together with an old friend of dubious character, a drunken ranger on the edge, and a church acolyte out of her depth, he sets out to fill the vacuum of power left by the absent King's army, and deal with a rapidly escalating situation that threatens the security of the entire land, while uncovering the mysteries behind his own past.